Do you want to enhance your chances to get a job in Finland?
This workshop is just for you! Sign in.
In this workshop we will help you to find your true career focus and identify the right set of skills and strengths, that lead you to your dream job. We will also familiarise you with the best ways to get a job in Finland.
The webinar is free and open to all business students.
You are warmly welcome!
Kouluttajat: Tiina Myöhänen-Astikainen & Noora Welling,
Suomen Ekonomit


Tiina Myöhänen-Astikainen is a Career Coach, who loves to challenge the conventional thinking. Her motto is: Every dream is worth pursuing, and there's a way to those, who believe in themselves. Tiina has the unique ability to encourage and push people towards and beyond their limits. And she does that with big heart and compassion.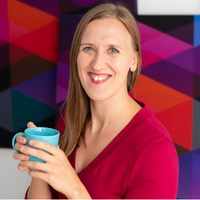 Noora Welling is a Career Coach, who is passionate about helping people to flourish in their career. Her mission is to guide people towards a happy and healthy professional life and to help them to identify their true career desires and personal strengths. Noora has the ability to guide people towards deeper understanding of oneself with an emphatic and encouraging way.
Event time
Starts:
14.12.2021 15:00:00
Ends:
14.12.2021 16:30:00
Organizer
Tiina Myöhänen-Astikainen
+358407471918
tiina.myohanen-astikainen@ekonomit.fi